Alumni
Stories of Alumni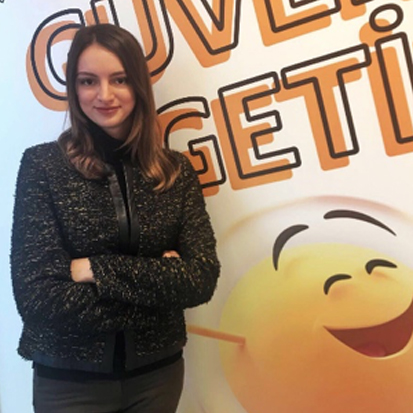 Serra Yontar
Energy Systems Engineering Graduate, 2016
EnerjiSa, Sales Manager

I believe that one can achieve anything if s/he really wants it. Studying at BİLGİ was my greatest desire since the day I saw santralistanbul Campus for the first time. As a result of the research that I made, heading for the field of energy systems engineering, which was very suitable for me, and studying at this department became a very enjoyable goal that I set for myself. This decision of mine became a serious source of motivation while preparing for the university entrance exam, a diffıcult process. The very first day that I started to study at BİLGİ Energy Systems Engineering Department, I understood that my choice was really right. During my university education, my instructors at the department always offered their guidance and support. To have the trust of people whose doors are always open to you and who are experts in their fields is very important for the right career path. After completing my university education with success and crowned it with the award for 'best graduation project,' I began my career. All these studies enabled me to become a part of EnerjiSA Energy Inc, the leading energy company of the sector where I previosly did my internship. I still continue my career at EnerjiSA.
---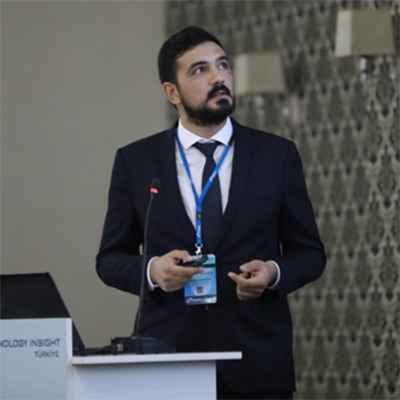 Yusuf Gökalp
Energy Systems Engineering Graduate, 2016
Nordex Energy Inc., Sales Engineer

Non scholae, sed vitae discimus– Learning not for school but for life
I spent a considerable amount of time to write this brief paragraph that was expected from me. I realized that the reason for this was my love and respect for my school, department, and instructors. I think these feelings were the best thing that this university and department gave me. The privilege of being a student at an excellent campus, santralistanbul, is indescribable. A good university in every aspect, a department that I believe to be right for my career, highly qualified academic staff and advisors, my dearly loved friends: These are the things that the university life gave me. I graduated by acquiring these and when I was a senior student at the Energy Systems Engineering Department, I worked as a field engineer at Nordex, a German wind turbine manufacturer where I first stepped into as a long-term intern, for 9 months. In accordance with the offer that I received afterwards, I still work at the same company as sales engineer. I currently take an active role in the technical feasibility and technical contract works of the potential wind power plants projects in the market of Turkey and Middle East.
---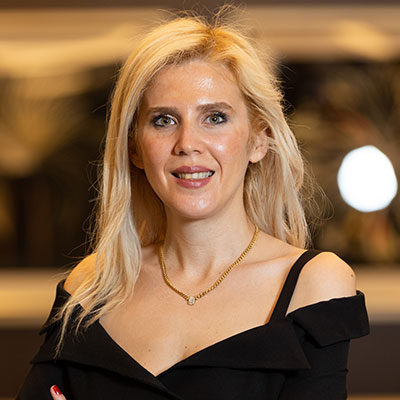 Elif Demirdağ
Energy Systems Engineering Graduate, 2015
Energy Systems Engineering, Master's Degree Graduate, 2017
Zorlu Energy-Business Development and R&D Manager

I graduated from Energy Systems Engineering Department's undergraduate program as an honors student. My thesis received 'Best Senior Design' award and I continued my studies in the department's master's degree program and completed my thesis. I work as a Business Development and R&D Manager at Zorlu Energy. No matter how much time passes and how many memories I have, I will always cherish my years as a student at İstanbul Bilgi University. I actually understood the value of my school, the seven years that I spent at the Department of Energy Systems Engineering as an undergraduate and master's degree student when I began to work. It gives me great happiness and pride to have graduated from a school that does not raise engineers only with technical knowledge, that equippes them with a social, cultural, and intellectual perspective, that aims to raise conscious individuals for the society and our country, and to continue my life as a BİLGİ member.
---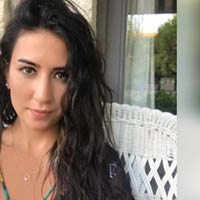 Melike Özgen
Energy Systems Engineering Graduate, 2015
EnerjiSA, Energy Trading Specialist

Energy Systems Engineering was not a very well known department during the time that I made my university choices. Despite the uneasiness this situation caused, the fact that this department was founded under the roof of İstanbul Bilgi University played a great role in my choice in this direction. In a great campus where Silahtarağa Power Plant, the first energy power plant that was established in İstanbul, is placed and where many different events are hosted, I received my education from very valuable academics who were quite competent and who had a strong network within the energy market and these advantages made me appreciate the aptness of my decision. We are currently attaining our places in the market as the first graduates of this department. I think that apart from our individual achievements, the contribution of the education we received to our vision and personal development is undeniable. BİLGİ was the right and fortunate adress in that direction.
---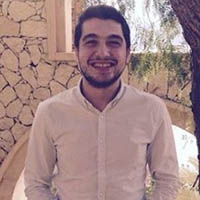 Can Erken
Energy Systems Engineering Graduate, 2017 / Double Major with Industrial Engineering
Erken Tarım, General Manager

We should learn not for school but for life… From the first day I was registered to İstanbul Bilgi University till the day I graduated, I received education on the basis of this principle. During my undergraduate education, I have always felt the privilege of being a BİLGİ member. I also took an active role in various student clubs, student councils, and career days organizations that provided the chance to improve ourselves in terms of our careers. In addition to being active in all these fields, I graduated from Industrial Engineering Department as a double major student. At the end of six fast-paced years, I embarked on my career as a fully equipped engineer in terms of social and cultural skills and knowledge.
---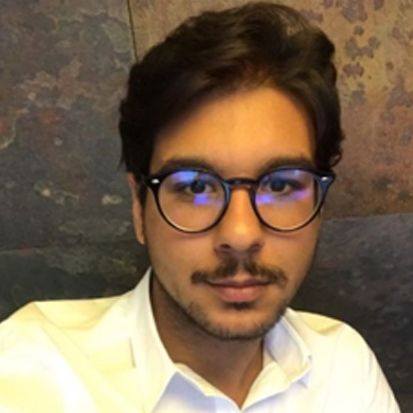 Uraz Sarıtekin
Energy Systems Engineering Graduate, 2016
OVM, Technical Operations Manager

I came to BİLGİ in 2010 when the Faculty of Engineering and Natural Sciences was fırst opened. When I came to Open Days, my knowledge about Energy Systems Engineering Department was quite limited. The counseling and guidance BİLGİ provided played an important role in shaping my decision and my preference for energy systems engineering, one of the newest members of engineering branches. In the energy field, which is a rapidly changing, developing and innovative sector across the globe, the knowledge, competeceny, and experience of BİLGİ's academic staff was very valuable in shaping my perspective regarding engineering. Thanks to the vision I acquired, my transition to work life was quite fast. I continue to work with the qualities that I acquired as a BİLGİ member.
---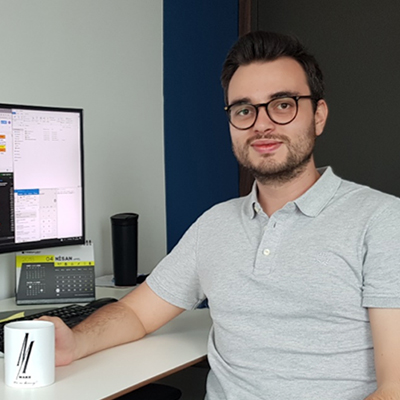 Yiğit Taner
Energy Systems Engineering Graduate, 2017
Mentaplywood, Company Owner

My BİLGİ adventure that began in 2012 provided me with different perspectives. When I first started my education at Energy Systems Department, I had many question marks because we received education in a field that was very new in our country. However, at the end of four years that I spent at BİLGİ, I understood that choosing energy systems engineering was the right thing to do. We quickly improved ourselves in our field thanks to the comprehensive courses we took and the vision our instructors provided us with. The increasing energy need of our country brought us into the forefront. I currently work at MAKE Brokerage, a leader in the energy brokerage market.
2022 Alumni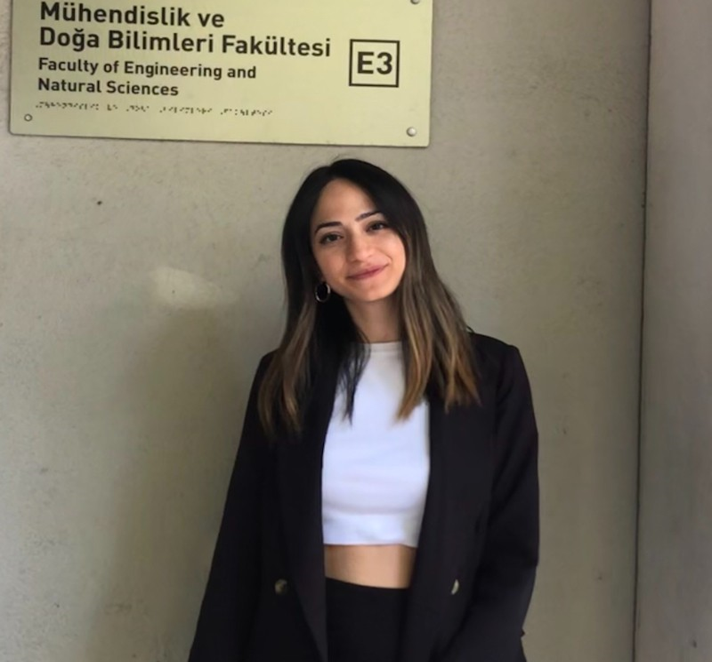 İrem Hamurcuoğlu
Energy Systems Engineering Graduate, 2022
İstegelsin, Data Science Engineer
---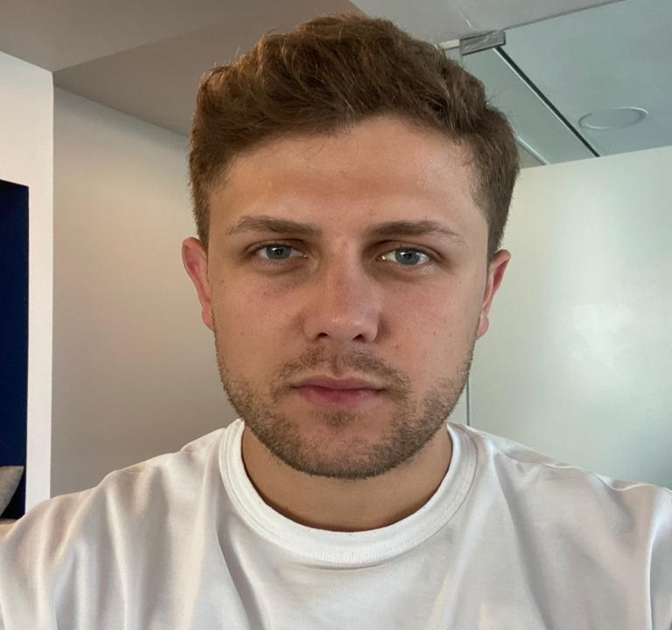 Eren Koçoğlu
Energy Systems Engineering Graduate, 2022
Electroop, Business Development and Sales Specialist
---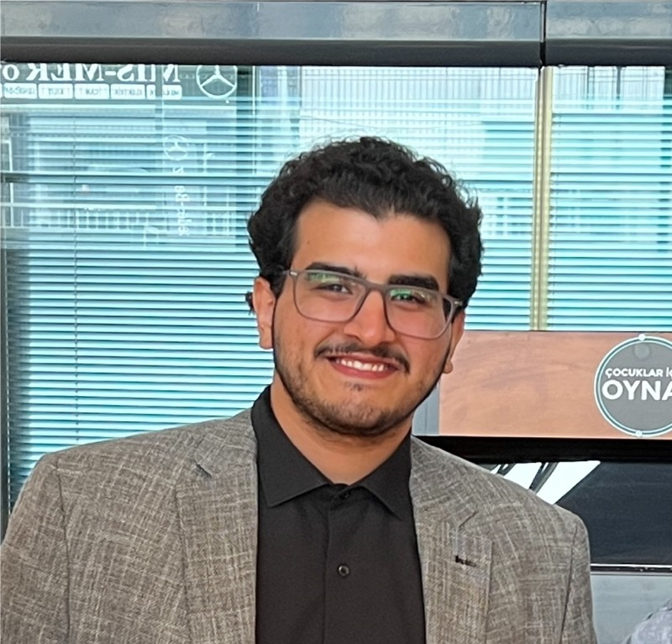 Hassan Hussein
Energy Systems Engineering Graduate, 2022
Master's Student, Technical University of Munich
---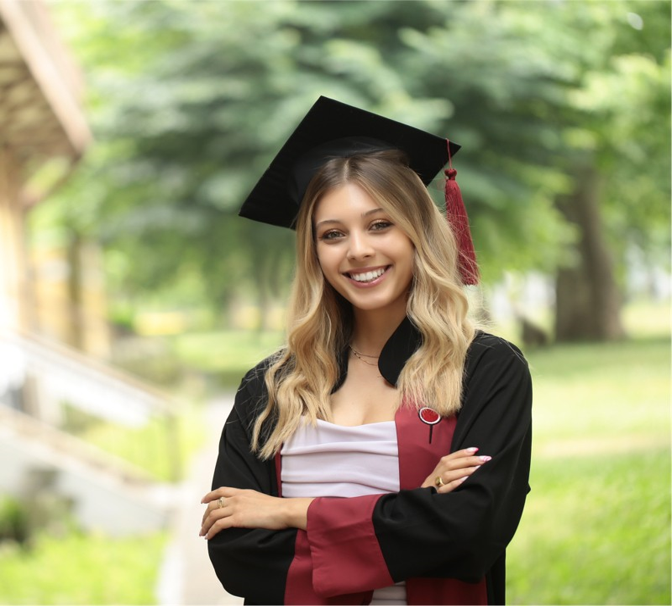 Melisa Zeynep Ersoy
Energy Systems Engineering Graduate, 2022
SOCAR Turkiye, Digital Transformation Assistant Specialist
---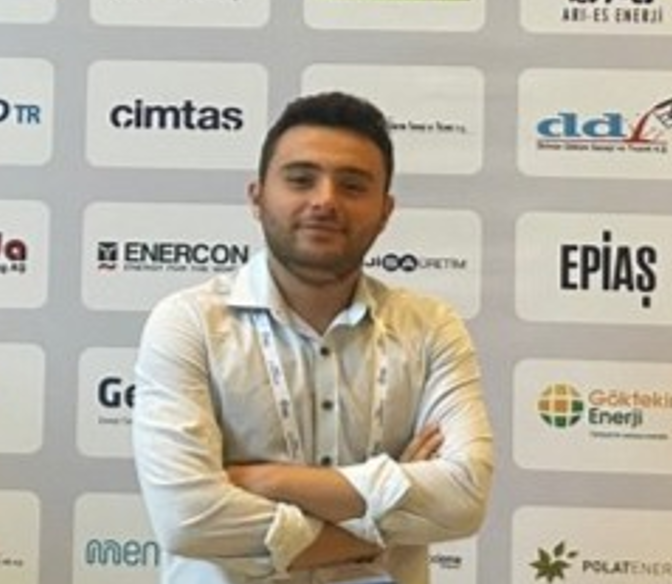 Mevlüt Arkan
Energy Systems Engineering Graduate, 2022
Karayel Electric Production Inc., Energy Trade & Technical Operation
---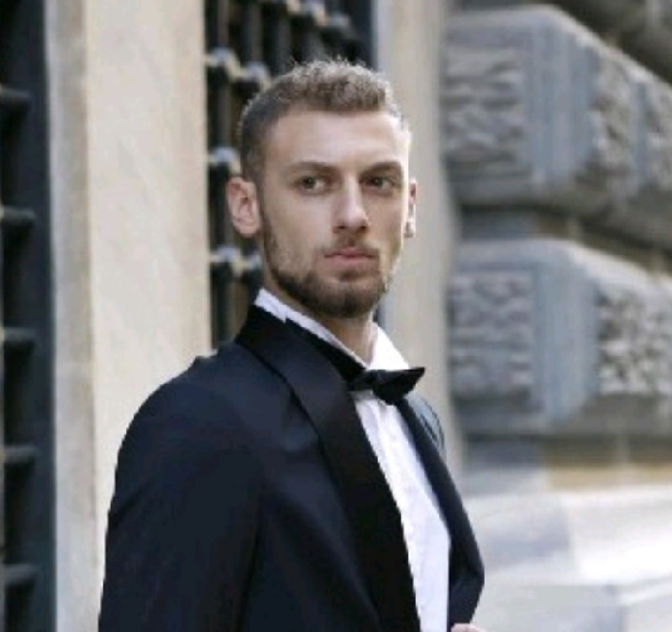 Batuhan Telci
Energy Systems Engineering Graduate, 2022
Ozyazici Construction, Energy Systems Engineer
---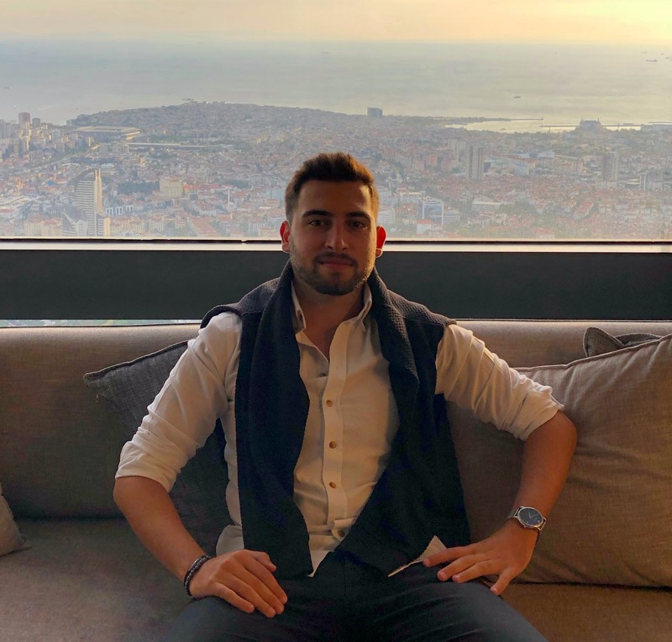 Yusuf Güvenç
Energy Systems Engineering Graduate, 2022
TeknikSolar Energy and Lighting, Project & Sales Engineer
---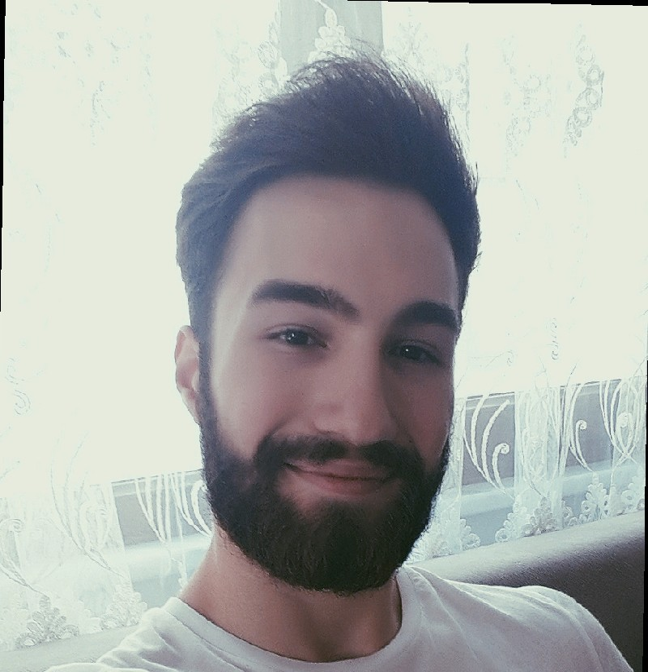 Canberk Karabacakxx
Energy Systems Engineering Graduate, 2022
Sunera Renewable Technologies Inc., Energy Engineer
---
2021 Alumni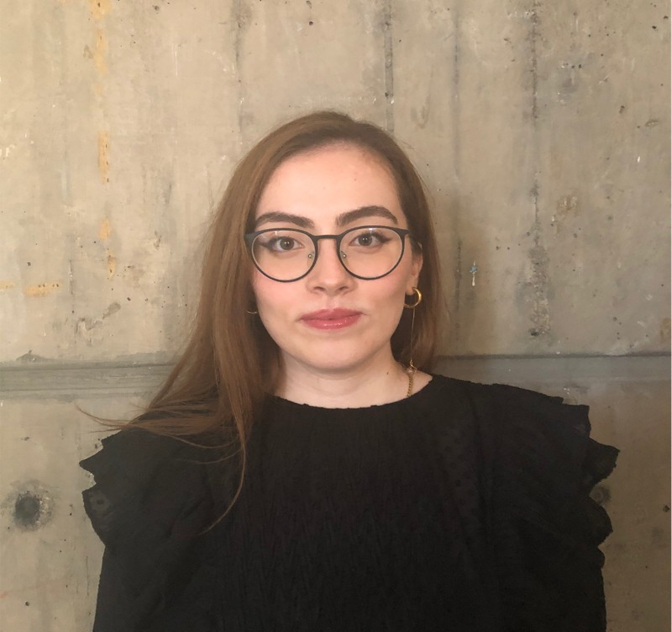 Zeynep Korkmaz
Energy Systems Engineering Graduate, 2021
Zorlu Energy, R & D Department Assistant Specialist
---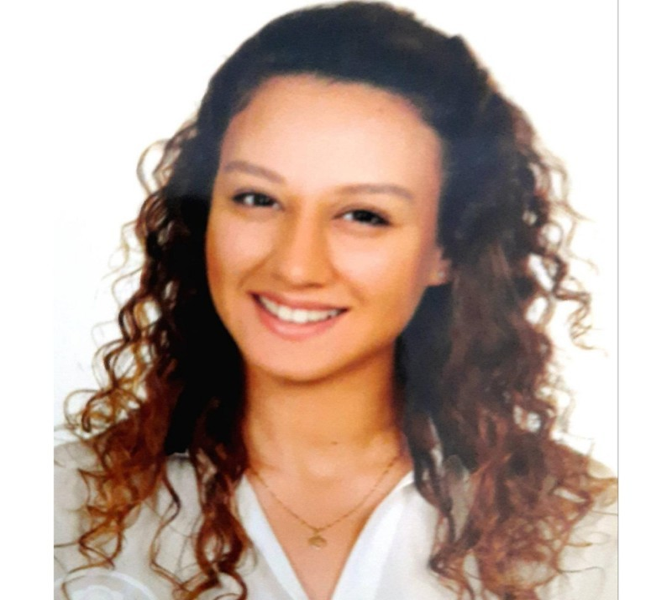 Göksun Budak
Energy Systems Engineering Graduate, 2021
Doğuş Automotive, Customer Relations and Coordination Specialist
---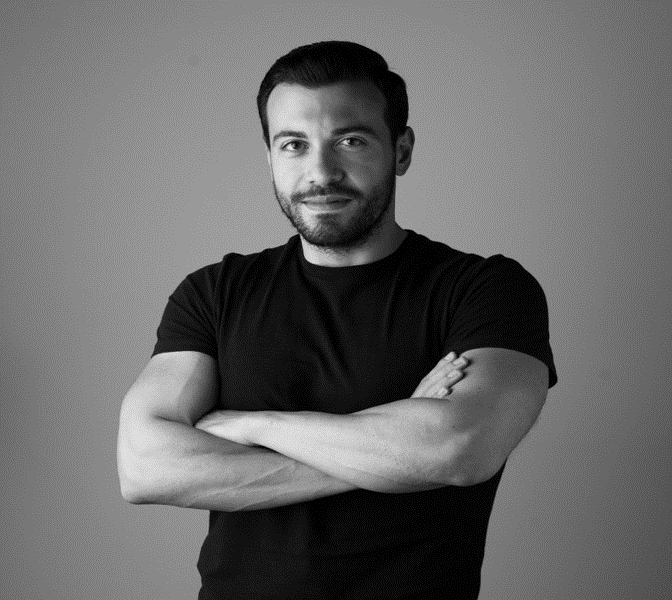 Emre Can Çorumlu
Energy Systems Engineering Graduate, 2021
Semtrio, Sustainability Specialist
---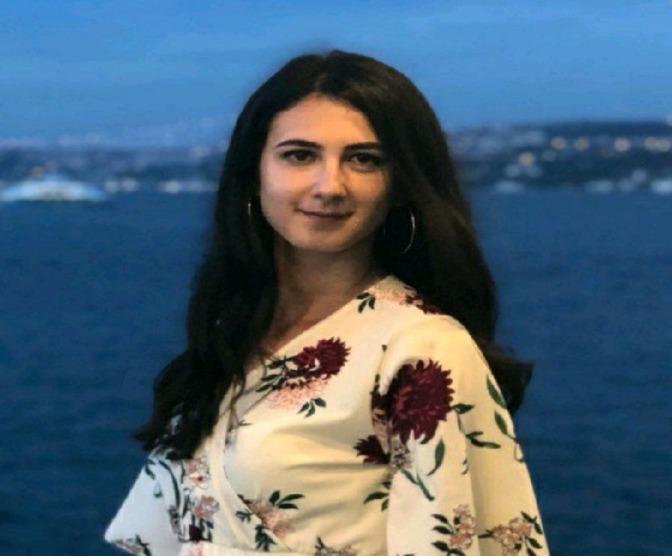 Eda Tuncer
Energy Systems Engineering Graduate, 2021
Çalık Energy, Assistant Finance Specialist
---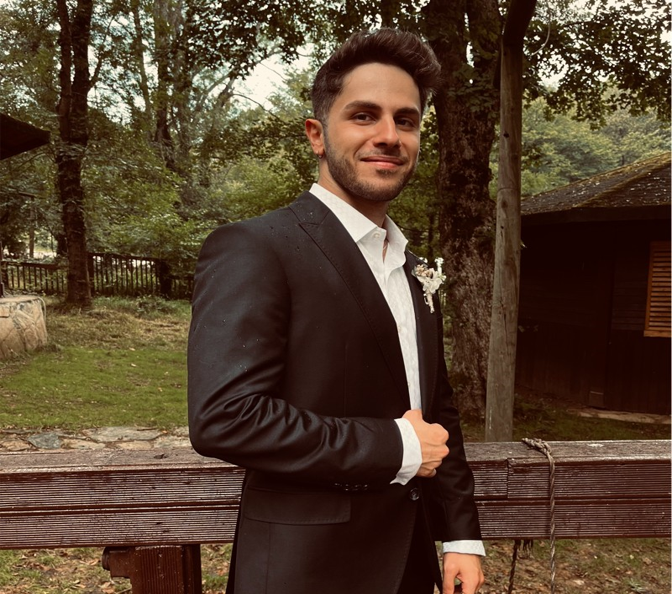 Batuhan Özkan
Energy Systems Engineering Graduate, 2021
Yeşilırmak Retail Electricity Inc., Carbon Trade Assistant Specialist
---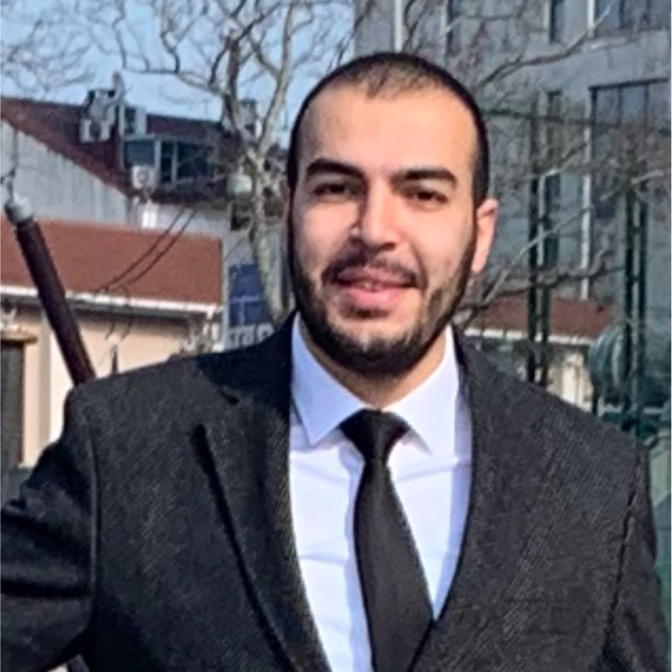 Fırat Peker
Energy Systems Engineering Graduate, 2021
Istanbul Energy Inc., Energy Project Development Engineer
---
Beste Yalçınkaya
Energy Systems Engineering Graduate, 2021
SKALLA IT Solutions, SAP Retail-MM Logistics Solutions Consultant
---
Özgür Gözen
Energy Systems Engineering Graduate, 2021
EPİAŞ, Market Assistant Specialist
---
2020 Alumni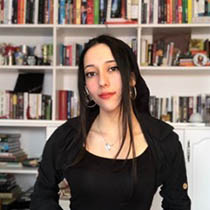 Jülide Müşerref Çelebi
Energy Systems Engineering Graduate, 2020
Trakya Agro Agriculture Industry and Trade Inc., Vice President
---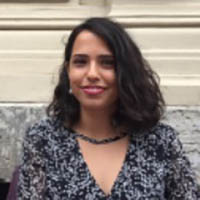 Tuğba Nur Işık
Energy Systems Engineering Graduate, 2020
Risk Experts Risiko Engineering GmbH, Risk Engineer
---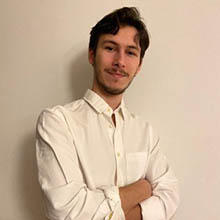 Metin Can Ayar
Energy Systems Engineering Graduate, 2020
Voltage Motor, R&D Team Manager
---
Furkan Özyurt
Energy Systems Engineering Graduate, 2020
Business Development Engineer, DBE Energy
---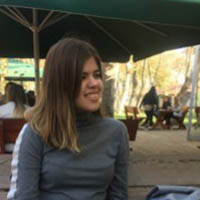 Selen Öztemel
Energy Systems Engineering Graduate, 2020
Evacare Granül Inc., Production Engineer
---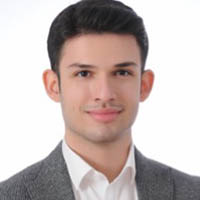 Koray Arık
Energy Systems Engineering Graduate, 2020
Sanko, Business Development and Reporting Assistant
---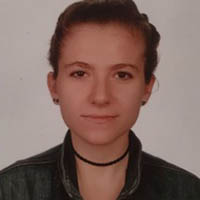 Elif Ecem Aydın
Energy Systems Engineering Graduate, 2020
Zorlu Energy, Assistant
---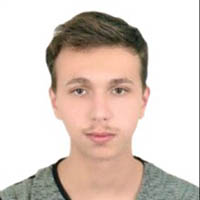 Hadi Soufi
Energy Systems Engineering Graduate, 2020
Heriot-Watt University, Renewable Energy Engineering, Master's Degree Student
---
Ala'a AL-Hariri
Energy Systems Engineering Graduate, 2020
Marmara University, Engineering and Industrial Management, Master's Degree Student
---
Fırat Diken
Energy Systems Engineering Graduate, 2020
Solarçatı, Hatay Sales Representative
---
Onur Oran
Energy Systems Engineering Graduate, 2020
CreaWords Digital, Partner- Social Media and Digital Marketing Specialist
2019 Alumni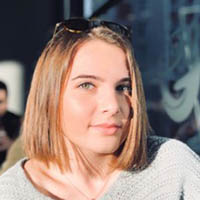 Fatma Berna Üçyıldız
Energy Systems Engineering Graduate, 2019
Burla Engine Trade and Investment Inc., Reporting, Marketing and Sales Representative
---
Göksun Işık
Energy Systems Engineering Graduate, 2019
Doğuş Automative- VW, Customer Relations Speacialist
---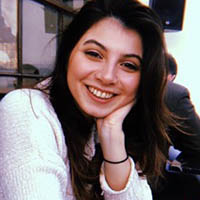 Melis Ateş
Energy Systems Engineering Graduate, 2019
Empa Technology, Business Development Specialist
---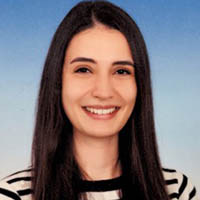 İlknur Senem Öztürk
Energy Systems Engineering Graduate, 2019
BTMCo Inc., Sales Support Engineer
---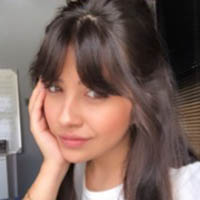 Gizem Keçeci
Energy Systems Engineering Graduate, 2019
Genba Energy, Sales Engineer
---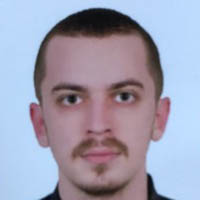 Olgay Neke
Energy Systems Engineering Graduate, 2019
SunOdin Energy, Renewable Energy Engineer
Kingston University, Renewable Energy Master's Degree
---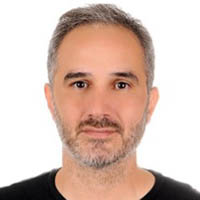 Özcan Şirin
Energy Systems Engineering Graduate, 2019
Hür Engineering, Company Owner
---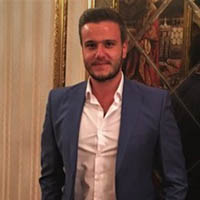 Alper Biber
Energy Systems Engineering Graduate, 2019
Tegnatia EPC Solutions, Design Engineer
---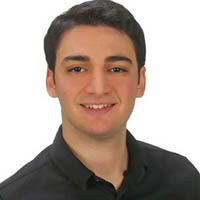 Orhun Ketenci
Energy Systems Engineering Graduate, 2019
Litpa Lighting Co., Project and Sales Engineer
---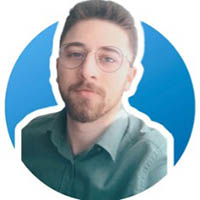 Görkem Salcan
Energy Systems Engineering Graduate, 2019
SolarWall Turkey, Business Development Engineer
---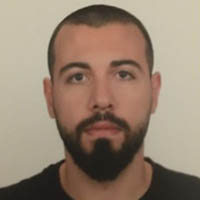 Emre Can Çorumlu
Energy Systems Engineering Graduate, 2019
Anglia Ruskin University, Business Master's Degree
---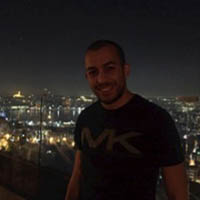 Yekcan Turan
Energy Systems Engineering Graduate, 2019
BEST Energy Management and Counseling Services, Survey Project Engineer
---
Berke Can Nerezoğlu
Energy Systems Engineering Graduate, 2019
Energrom Energy Construction Trade and Industry Inc., Energy Systems Engineer
---
Elif Damla Karabulut
Energy Systems Engineering Graduate, 2019
Overgame, Sales Representative
2018 Alumni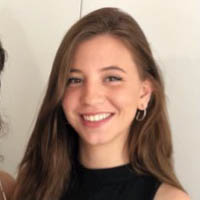 Zeynep Alibaşoğlu
Energy Systems Engineering Graduate, 2018 / Çift Anadal Endüstri Mühendisliği, 2018
Nestlé, Human Resources Specialist
---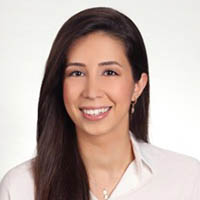 Eda (Yavuz) Koç
Energy Systems Engineering Graduate, 2018
HT Solar Energy J.S.C, Sales Engineer
---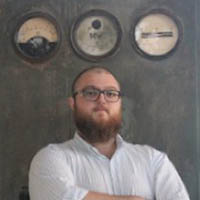 Hür Ülay
Energy Systems Engineering Graduate, 2018
Amazon, RBS TR Catalog Lead
---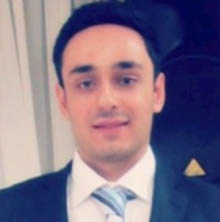 Kaveh Khazaliardestani
Energy Systems Engineering Graduate, 2018
Abdis Maritime Transport Agent, Export Department Specialist
---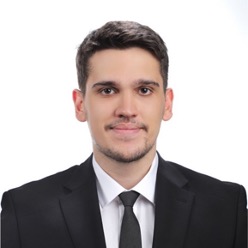 Fatih Bahtiyar Alikoç
Energy Systems Engineering Graduate, 2018
EPİAŞ, Placement Assistant Specialist
---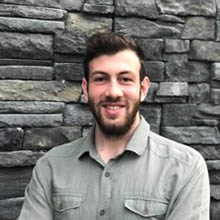 Narthan Gökesaoğlu
Energy Systems Engineering Graduate, 2018
Standard Profil Group, Quality Engineer
---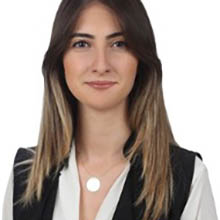 Göknil Cesur
Energy Systems Engineering Graduate, 2018 Via
Via Trade & Logistics, e-Commerce Specialist
---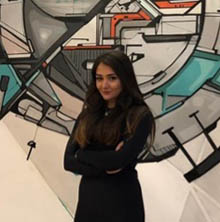 Büşra Karakaya
Energy Systems Engineering Graduate, 2018
BMC POWER, Engine Design Engineer
İTÜ, Material Engineering, Master's Degree Student
---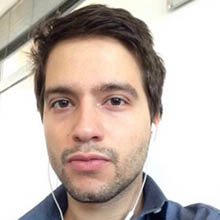 Erman Erkek
Energy Systems Engineering Graduate, 2018
Orbit Energy, Energy Systems Engineer
---
Hakan Ertek
Energy Systems Engineering Graduate, 2018
YTÜ, Mechanical Engineering, Energy, Master's Degree Student
---
Eytan Sansino
Energy Systems Engineering Graduate, 2018
Metal Market, Trader
2017 Alumni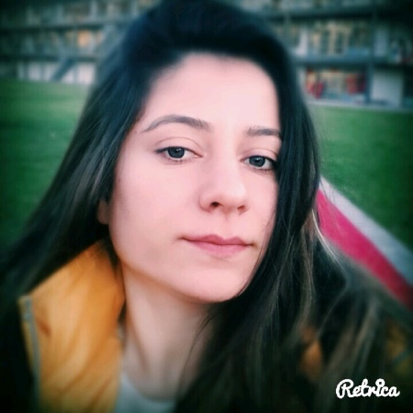 Lemiha Yıldızbakan
Energy Systems Engineering Graduate, 2017
Leeds University, London, PhD Student
---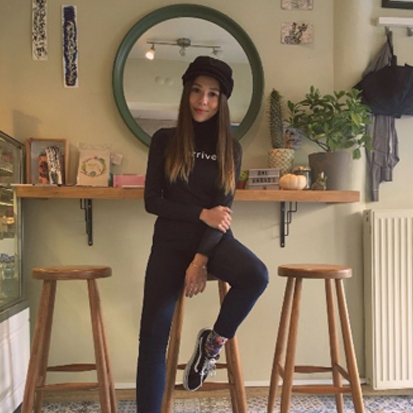 Cansu Taşlı
Energy Systems Engineering Graduate, 2017
Aon, Customer Manager
---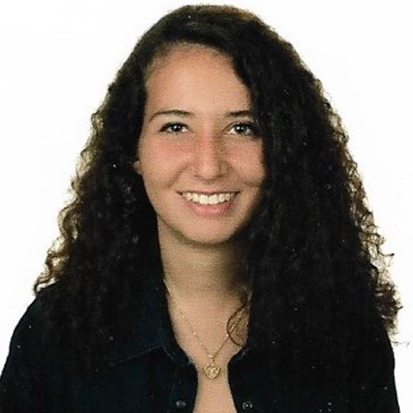 Dilara Maria Subaşı
Energy Systems Engineering Graduate, 2017
Fraunhofer ISE, Research Assistant
---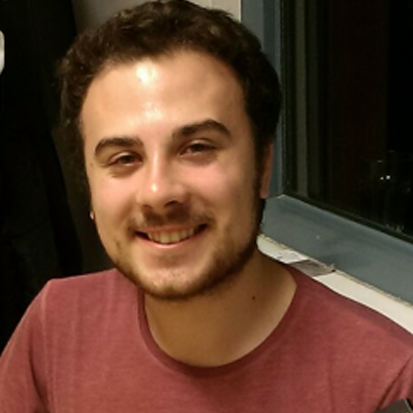 Ozan Şahin
Energy Systems Engineering Graduate, 2017
Polytecnico, Milano, Energy Engineering, Master's Degree Student
---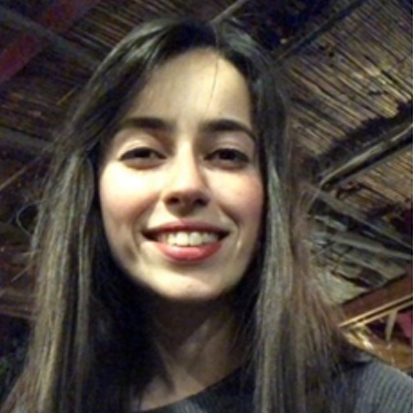 İrem Özoğul
Energy Systems Engineering Graduate, 2017
Dinamik Project Engineering and Consultancy Services Limited Company, Energy Systems Engineering
---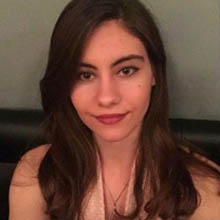 Elif Aksoy Karaman
Energy Systems Engineering Graduate, 2017
Stantec-Project Assistant
---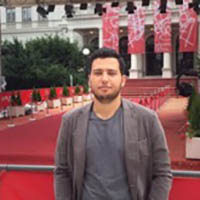 Barış Demirer
Energy Systems Engineering Graduate, 2017
Jor Construction Limited, General Manager
2016 Alumni
---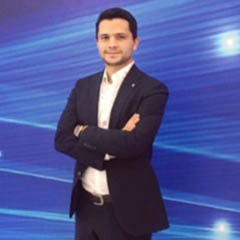 Fırat Kader
Energy Systems Engineering Graduate, 2016
Çalık Energy, Project Specialist, Solar Energy Investments
---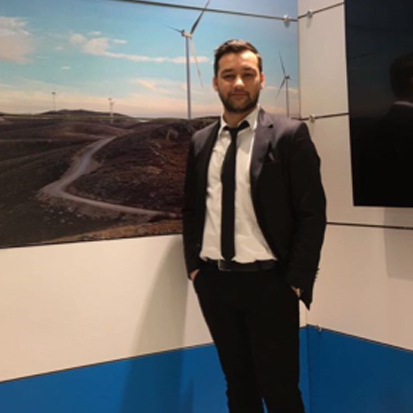 Selim Sancaklı
Energy Systems Engineering Graduate, 2016
Akis Energy, Sales Engineer
---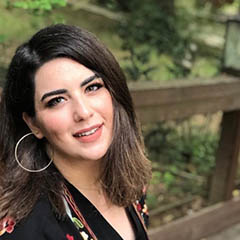 Ezgi Sena Akbay
Energy Systems Engineering Graduate, 2016
Getir, Marketing Specialist
---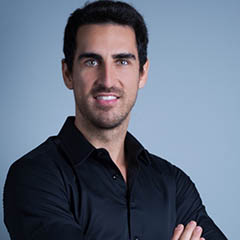 Göktuğ Turel
Energy Systems Engineering Graduate, 2016
ZY Electric Tractor, Test Engineering Director
2015 Alumni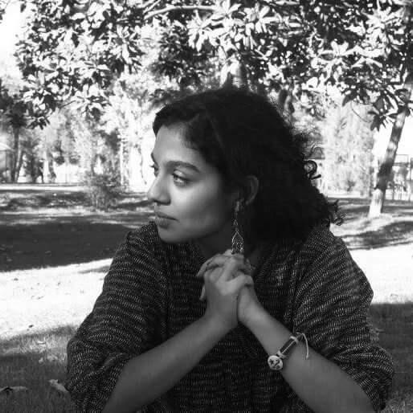 Deniz Ulkat
Energy Systems Engineering Graduate, 2015
Pan Publishing House, Editor
---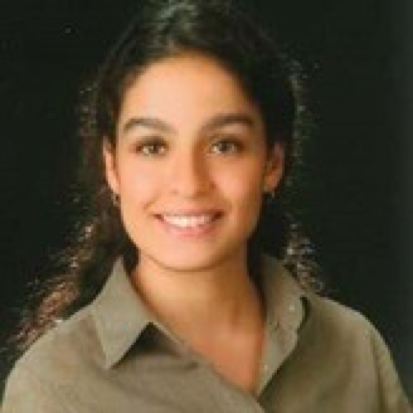 Derya Ulkat
Energy Systems Engineering Graduate, 2015
Mikado Sustainable Development Consultancy, Project Specialist
---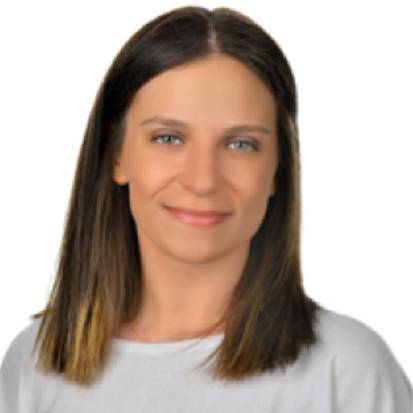 İrem Önder
Energy Systems Engineering Graduate, 2015
Decathlon Turkey, Quality Product Development Leader
---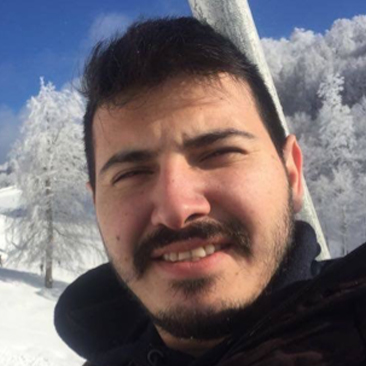 Korcan Kır
Energy Systems Engineering Graduate, 2015
Turkcell, Fixed Transactions and Distribution Engineer
2014 Alumni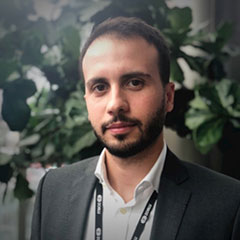 Berat Keçeli
Energy Systems Engineering Graduate, 2014
Aydem Energy, Corporate Finance Deputy Manager
---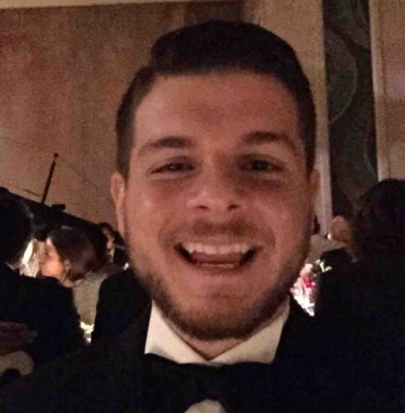 Ömer Beşe
Energy Systems Engineering Graduate, 2014
Tulip Haus, Founding Partner