Photography and Videography *
about program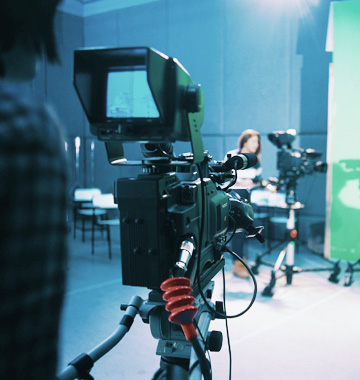 The aim of "Photograpy and Videography Program" is to provide our students with the technical and theoretical principles of current issues in photograpy and video fieldworks so as to educate qualified professionals for the media industry.
The curriculum comprises fundamental topics definitive of the fields of camera practices, such as perception, visual culture, photographic and video histories, as well as advanced topics including digital video imaging techniques, digital image processing, digital postproduction, large format photography and broadcast design. The technical infrastructure of İstanbul Bilgi University, such as tv studios, photography laboratories, multi camera control units, non-linear editing rooms and ENG cameras will be available for the students for hands-on practices during the two-year education. Also the graduates may take DGS Central Placement Exam and continue their education in the related undergraduate programs of İstanbul Bilgi University or of other universities. It is the aim of this program to make the graduates a qualified members of a professional area like:
Television stations
Freelance working for production companies
Advertisement agencies
Photojournalism for newspaper corporations
* No new students will be accepted to this program.