updated at:
published at:
COFFEE TALKS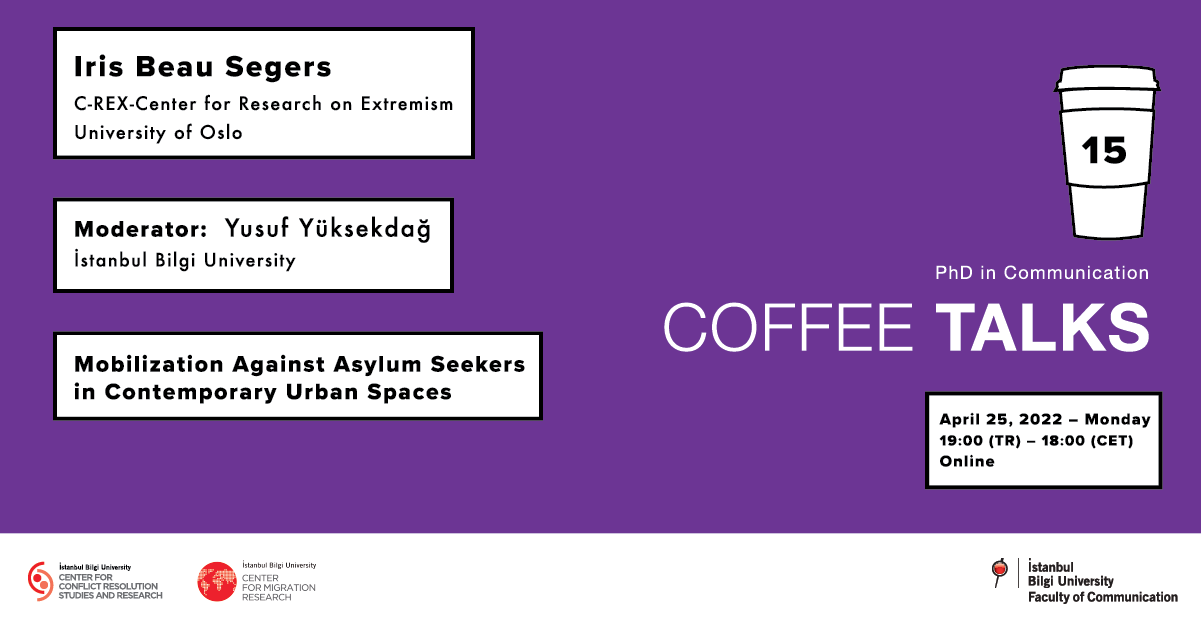 Date: April 25, 2022 – Monday
Time: 19:00 (TR) – 18:00 (CET)
Online
PhD in Communication
COFFEE TALKS
Mobilization Against Asylum Seekers in Contemporary Urban Spaces
The event is organized by PhD in Communication Program and the Faculty of Communication in collaboration with the Center for Conflict Resolution Studies and Research, and the Center for Migration Research.
Speaker: Iris Beau Segers - C-REX-Center for Research on Extremism, University of Oslo
Moderator: Yusuf Yüksekdağ, İstanbul Bilgi University
Click here to register for this event.
You can visit this address for details.