updated at:
published at:
Istanbul International Construction Law Conferences-III: International Construction Joint Ventures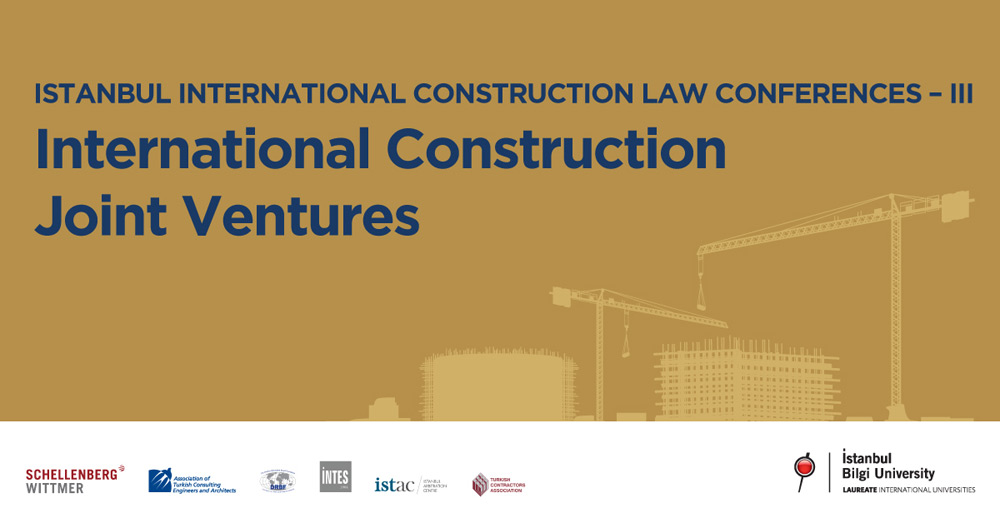 İstanbul Bilgi University, Faculty of Law and Schellenberg Wittmer are co-organizing the third of the Istanbul International Construction Law Conferences on May 4, 2018. This year's topic is "International Construction Joint Ventures".
Unincorporated joint ventures are one of the most common features in major international construction projects. Parties choose this contractual arrangement for a variety of reasons, for example to join forces for a project that cannot reasonably be carried out alone due to its technical or financial scope, to combine technical and project-management skills or for an international contractor to benefit from the in-depth local knowledge of a local contractor. Sometimes, the parties have no choice because local legislation in the country where the project is located may impose teaming with local entities.
Whatever the reason why an unincorporated joint venture is put into place, this contractual figure raises a host of often delicate legal and practical issues and the program of this year's conference focuses on those to which parties do not always devote sufficient thought.
The conference will begin with a general keynote address on the reasons why parties create unincorporated joint ventures in international construction projects. It will then move to more specific subjects, the first of which being the point where it all starts, namely the drafting stage of the joint venture agreement. The next topics are joint venture agreements and competition law, then joint venture agreements and financing. All of these specific topics will present the point of view of both the industry and of outside counsel, in keeping with the industry-focused philosophy of this project. The last panel will cover the frequently complicated questions relating to disputes with unincorporated joint ventures, as well as among joint venture members.
For registration and more details, please click here.
Organizing Committee:
Prof. Dr. Yeşim M. Atamer (Istanbul Bilgi University, Faculty of Law);
Elliott Geisinger(Schellenberg Wittmer (Geneva), President of the Swiss Arbitration Association)

Date: May 4, 2018
Time: 9.30-18.00
Place: Intercontinental Hotel