updated at:
published at:
The Unforeseen in International Construction Contracts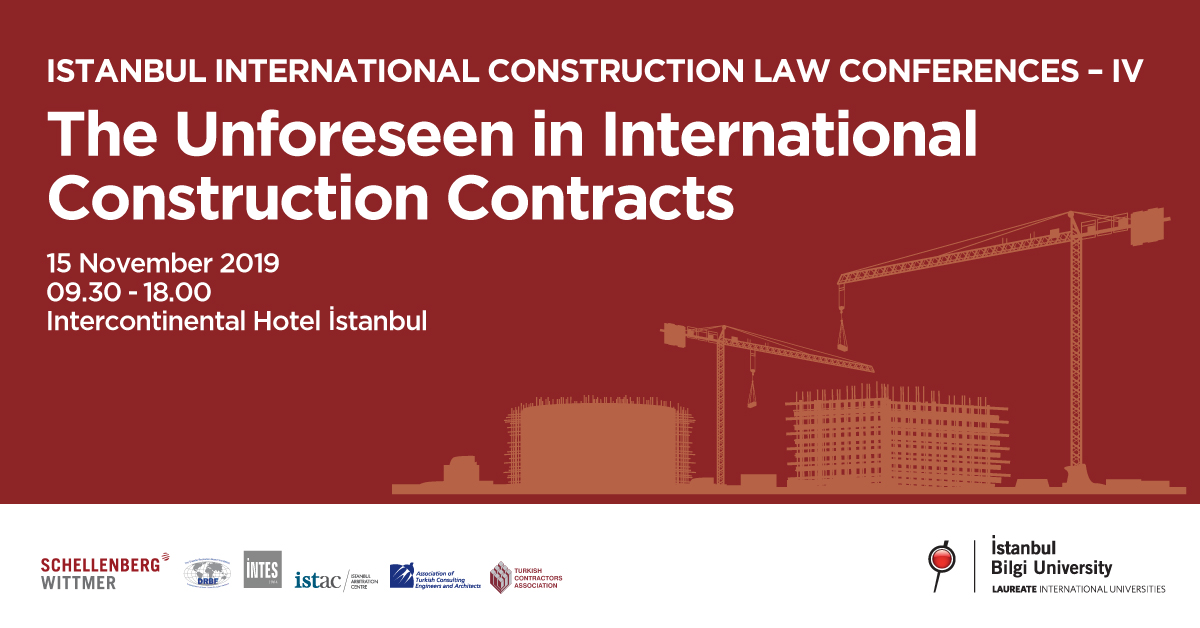 İstanbul Bilgi University, Faculty of Law and Schellenberg Wittmer Ltd. are co-organizing the fourth of the Istanbul International Construction Law Conferences. This year's topic is "The Unforeseen in International Construction Contracts".
A popular saying in the construction industry is that the only thing that is foreseeable in international construction projects is that something unforeseen will happen. In today's world of ever-tighter construction programs and increasing complexity of projects, and in which political and/or economic instability are sometimes additional uninvited guests, this saying has never been more apposite. This year's conference aims to shed light on how the unforeseen is dealt with in modern international construction projects, starting from the contract and ending with dispute-resolution.
The conference will begin with selected case studies taken from real-life practice that illustrate the many ways unforeseen developments can occur in international construction projects. The conference will then examine how the risk of unforeseen events is managed at contract level, both in terms of contractual clauses and in terms of risk management in the life of a project. The next panel will examine how unforeseen circumstances are regulated in various national laws; the perspective will be highly comparative, with a special slot reserved for economic hardship. The last panel will address a novel topic: whether, at the dispute-resolution stage, DABs, DAABs, DRBs and arbitral tribunals tend to apply or to adapt the contract. In keeping with the philosophy of all of the previous conferences, these topics will be covered by both industry professionals and by lawyers having extensive construction experience.
For registration and conference program, please click here.
Date: November 15, 2019
Time: 9.30-18.00
Place: Intercontinental Hotel
Organizing Committee:
Prof. Dr. Yeşim M. Atamer (Bern University and Istanbul Bilgi University, Faculty of Law)
Asst. Prof. Ece Baş Süzel (Istanbul Bilgi University, Faculty of Law )
Elliott Geisinger (Schellenberg Wittmer (Geneva), President of the Swiss Arbitration Association)