Developmental Approaches in Early Intervention & Motor Skill-Focused Intervention Symposium

About:
In cooperation with the Federation of Autism Associations and Antalya Special Athletes Youth and Sports Association, İstanbul Bilgi University will organize an online 'Developmental Approaches in Early Intervention & Motor Skill Focused Intervention Symposium' on 23-25 May, 2023. The first two days of the program includes invited speakers. On the third day, the problems and solutions encountered in the implementation of lifelong intervention programs in supporting the motor skills of children with different developmental disabilities (autism, visual impairment, mental disability, hearing impairment, physical disability, attention deficit and hyperactivity disorder, special learning disability) will be discussed. At the end of the workshop, a guiding report is planned to be prepared and sent to universities, Ministry of National Education, Ministry of Youth and Sports, Ministry of Family and Social Services in order to produce effective policies in the field.
This symposium is organized in memory of Claudine Sherrill.
You can register for the symposium from this link.
Who is Claudine Sherrill?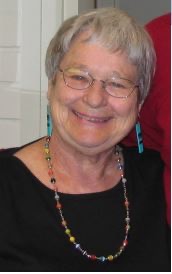 Claudine Sherrill received her bachelor's degree in 'Health, Physical Education and Recreation" from Texas Woman's University (TWU) in 1955. She completed her master's and doctoral studies in physical education at Columbia University in New York. She also received post-doctoral training in special education at San Francisco State College and TWU. In 1977, she earned the highest level of 'National Therapeutic Recreation Society' certification. After her retirement, Claudine was named Professor Emerita by TWU for her outstanding contribution to adapted physical activity, academic leadership, and dedication to the profession.
Claudine took great pride in having started the adapted physical education specialization at TWU in 1972. She was the first faculty member to receive one of several federal grants in adapted physical education (a tradition that continues at TWU). Claudine loved teaching and pushed her students to their highest potential. Her teaching style left a mark on her students because of her dedication to excellent performance and her ability to bring out the best in each student. Claudine supervised more than 150 theses and dissertations and deeply impressed her students with her creative approach to personal differences and her passion for equality and opportunities for all.
Dr. Claudine Sherrill will always be remembered for her personality, her dedication to our profession, her contributions to humanity and her lovely smile.
What is early intervention?
Early intervention refers to multifaceted services to prevent and minimize the developmental risks by supporting the psychological, physical and cognitive well-being of children/infants whose development is at risk between the ages of 0-3. These services basically include programs aiming to support the child together with the family. Effective early intervention aims to prevent problems or to address these problems when they emerge before they worsen. It also ensures the development of a set of skills that prepare a child for adult life. Early intervention can take different forms, from home visiting programs to support parents to school-based programs to develop children's social and emotional skills. Early intervention can have the strongest impact when provided in the first few years of life, but can also make a significant contribution to children's development at any point in childhood and adolescence.
What is Motor Skill-Focused Intervention?
Exercise and movement interventions (EMMIs) involve the use of physical exertion and/or mindful movement to target various skills and behaviors. Exercise can be used as a precursor activity, to improve performance of a task or behavior, or to increase physical fitness and motor skills. Movement activities include sports/recreational activities, martial arts, yoga or other practices that focus on specific motor skills and techniques. EHM interventions may include warm-up/cool-down and aerobic, strength, stretching and/or motor activities and can be delivered in individual or group/team-based settings. EHM is often used in combination with guidance, modeling, reinforcement and visual supports (Steinbrenner et al., 2020).
Click for the symposium program.
Participants:
Families
Non-governmental organizations working on individuals with special needs
Child development, special education teachers, preschool teachers, classroom teachers, physical education teachers, coaches, physiotherapists, occupational therapists
University students studying in the fields of sports sciences, child development, special education, preschool teaching, and classroom teaching
Academics
You can register for the symposium from this link.
Registration link for Symposium Day 1.
Registration link for Symposium Day 2.
Registration link for Symposium Day 3.
Source: Steinbrenner, J. R., Hume, K., Odom, S. L., Morin, K. L., Nowell, S. W., Tomaszewski, B., Szendrey, S., McIntyre, N. S., Yücesoy-Özkan, S., & Savage, M. N. (2020). Evidence-based practices for children, youth, and young adults with Autism. The University of North Carolina at Chapel Hill, Frank Porter Graham Child Development Institute, National Clearinghouse on Autism Evidence and Practice Review Team.