Projects
EKİP (Active Women Business Platform)
https://ekiplatformu.com/en/about-us/
EKiP is a brand-new healthy food production project created in Istanbul with funding from the European Union as part of the EU Financial Aid for Refugees in Turkey Program and is administered by the World Bank. Our objective is to provide innovative, healthy and affordable food products and meals, produced sustainably, while practicing social cooperative economics with and for women. The project design and feasibility work are being implemented by a consortium led by JANA, a C@rma company. As the BİLGİ Faculty of Business, we believe in the vital role of women's involvement in entrepreneurship and the dissemination of scientific knowledge. Within the framework of respect for universal rights and freedom, we joined Project EKİP to improve services for our society.


Turkey Human Rights Capacity Development Program, Human Right Cities Project
This project is run by the Raoul Wallenberg Institute Istanbul (RWI), and the Union of Turkish World Municipalities is a stakeholder in the project. The project's main aim is to establish human rights norms in cities and create service design and implementation according to these norms. Our faculty member Assoc. Prof. Dr. Yelda Yücel contributed to the project during the creation of the human rights indicators, additionally, she was involved in the up close studies with municipalities and she participated in relevant national and international conferences and workshops.
Gender and Economics Education
This project includes the preparation of Gender and Economics training materials for the employees and experts of UN Women (UN Women's Unit) and the delivery of these trainings in various UN Women offices around the world. Since the last quarter of 2016, the project has been held twice in Italy, including one pilot training. Our faculty member Assoc. Prof. Dr. Yelda Yücel has contributed to this project from the beginning.
INTERNATIONAL COLLABORATIONS
Exchange agreements with prestigious universities all around the world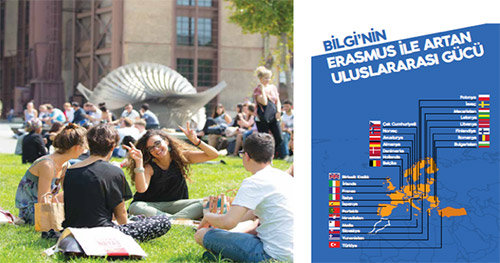 Three Honors Programs in cooperation with London School of Economics and Political Science, affiliated to University of London
Faculty of Business administers three different honors programs as a Recognized Teaching Center of London School of Economics and Political Science, affiliated to University of London. These programs which are listed below are gateways for individuals to a second bachelor's degree and to work and succeed in a globally competitive environment. Graduates who would like to be scholars, may be eligible for a PhD in the world's top universities or be sought-after professionals, if they would like to work in private institutions.
Economics and Finance
Economics and Management
Management and Digital Innovation (Honors) **

** This program is new and will start accepting students beginning from the academic year of 2020-21.
RESEARCH CENTERS
Murat Sertel Center for Advanced Economic Studies
https://mscenter.bilgi.edu.tr/
The Murat Sertel Center for Advanced Economic Studies was established in the fall of 2009, in honor of the late Professor Murat R. Sertel, an internationally reputed Economic Theorist who was the initiator of the mathematical social sciences tradition in Turkey. The Center aims to constitute a gathering point for scientists that are part of this tradition. Their mission is to represent, through the coordination of the individual scientific activities of its members, a common identity that reflects the internationally recognized mathematical social sciences tradition in Turkey.
BELİS Bilgi Economics Lab of Istanbul
https://belis.bilgi.edu.tr/about/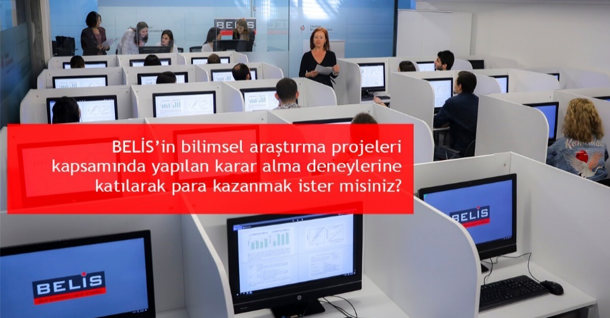 BELIS (BİLGİ Economics Lab of İstanbul), the first experimental economics lab in Turkey, was founded in 2009 as a part of the Murat Sertel Center for Advanced Economic Studies thanks to the administrative and financial support of İstanbul Bilgi University.
Murat Sertel was not only the founding mentor of a tradition in advanced economic theory in Turkey, but he was also the first scholar to run economics experiments in this country. From this perspective, it is very meaningful for BELIS to be a part of a research center named after him.
BELIS is dedicated to activities related to experimental research in economics to test theoretical predictions, to explore regularities of human behavior in taking individual and collective decisions which are shaped by economic environments, and to guide the design of economic institutions. In this respect, BELIS aims to provide a ground for collaboration among colleagues from different disciplines. On the other hand, BELIS gives special emphasis to introducing experimental economics to students at both undergraduate and graduate levels through crash courses, seminars and term-long courses, as well as promoting experimental tools to teach economics.
CEFIS (Center for Financial Studies)
https://cefis.bilgi.edu.tr/en/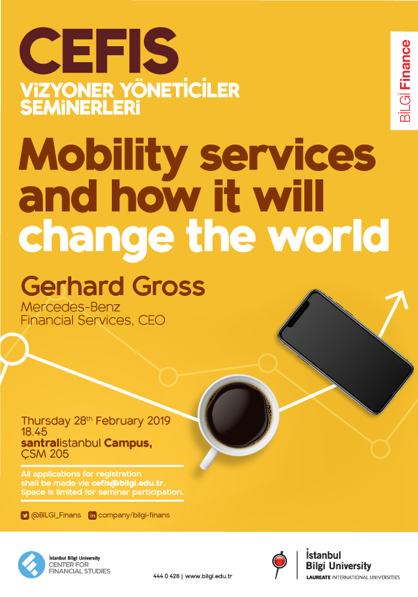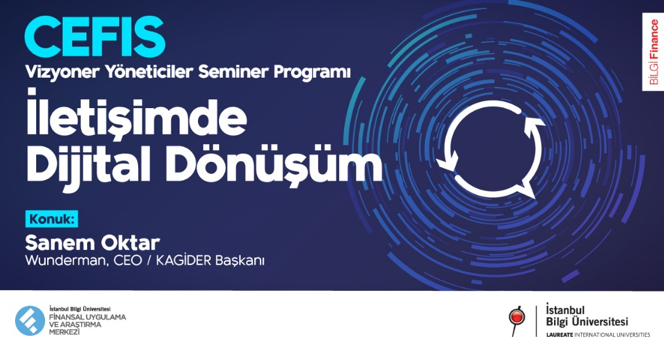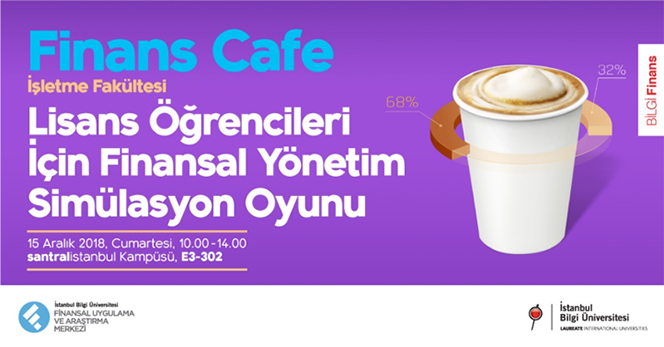 The Center for Financial Studies (CEFIS), established in 2015, is engaged in business and financial studies by providing an effective exchange of ideas and collaboration between the academic and the business world. The Center's research is focused on asset pricing, quantitative finance, corporate finance, investment and risk management, international finance, behavioral finance and economics, market microstructure, macroeconomics, application of operations research and forecasting models on economics and finance. In the light of its academic studies, the Center aims to be active nationally and internationally as well as to contribute to the economic development of Turkey by acting as an advisory center to the financial industry in Turkey and, where necessary, by providing consulting services and training events.
PUBLICATIONS
MEMBERSHIPS
PRME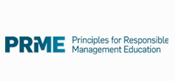 The Principles for Responsible Management Education (PRME) is a United Nations-supported initiative founded in 2007 as a platform to raise the profile of sustainability in schools around the world, and to equip today's business students with the understanding and ability to deliver change tomorrow.
As a voluntary initiative with over 650 signatories worldwide, PRME has become the largest organized relationship between the United Nations and management-related higher education institutions.
Working through Six Principles, PRME engages business and management schools to ensure they provide future leaders with the skills needed to balance economic and sustainability goals, while drawing attention to the Sustainable Development Goals (SDGs) and aligning academic institutions with the work of the UN Global Compact.
For further information you can visit https://www.unprme.org/
AACSB

AACSB AACSB International is a nonprofit organization devoted to fostering engagement, accelerating innovation, and amplifying impact in business education. Through its accreditation standards and processes, AACSB recognizes institutions that uphold its mission and core values, work to advance the interests of global management education, and participate in AACSB's community of leading business schools. In this context, AACSB focuses on continuous quality improvement in management education through engagement, innovation, and impact.
AACSB was founded in 1916 and established its first standards for degree programs in business administration in 1919. AACSB adopted additional standards for undergraduate and graduate degree programs in accountancy in 1980 to address the special needs of the accounting profession. Throughout the years, the standards have continued to be revised to ensure quality and continuous improvement in collegiate business education.
In order to earn and sustain business accreditation, an institution must align with a set of 15 business accreditation standards that focus on mission and strategic management; support for students, faculty, and staff; learning and teaching; and academic and professional engagement of students and faculty.
For further information you can visit https://www.aacsb.edu/
FACULTY OF BUSINESS / EVENTS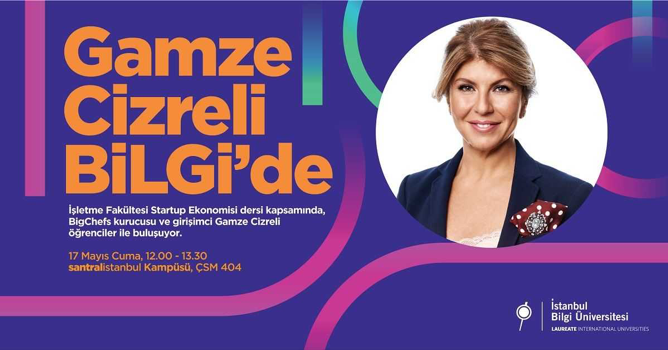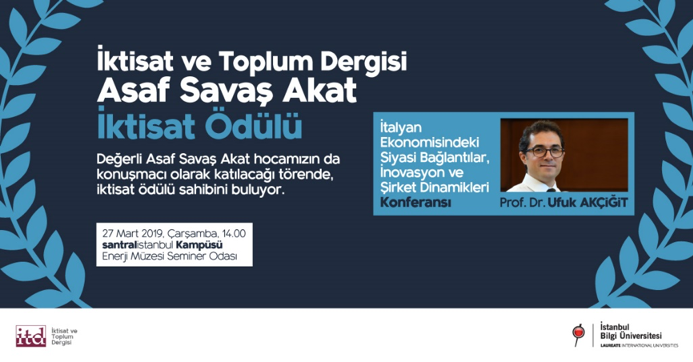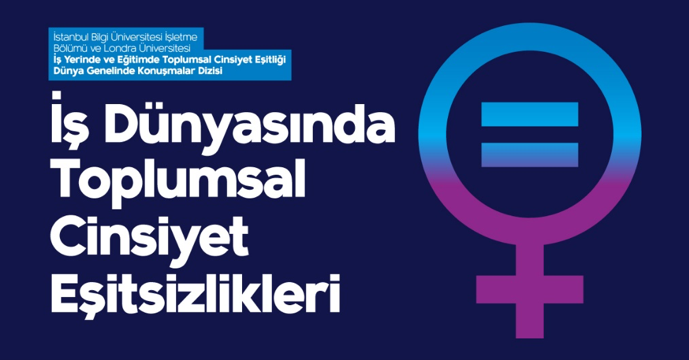 FACULTY OF BUSINESS WINTER SCHOOL AT MOUNT IDA
As the Faculty of Business, we had the opportunity to evaluate our activities for the last year in Güzelköy, near the town of Assos in Çanakkale, in a quiet environment for three days between 31 January and 3 February 2019. During this time, we brought some of our graduates from different departments, our instructors and the current students together and talked about the changes and updates in today's business world. Specifically, we discussed about the skills and competencies that business people need to have in this changing environment and how can we revise our existing curriculum with the upcoming changes and needs of the future.
STUDENT CLUBS ACTIVITIES
| | | |
| --- | --- | --- |
| Economics Club | This time, is it different | 06.12.2018 |
| Entrepreneurs of Bilgi | Origami Workshop with Atilla Yurtkul | 10.12.2018 |
| Economics Club | Economics as a multidisciplinary field of science | 12.12.2018 |
| Leaders of Bilgi | Leadership in the era of V.U.C. A | 12.12.2018 |
| Entrepreneurs of Bilgi | Mindfulness with Erhan Ali Yılmaz | 13.12.2018 |
| Entrepreneurs of Bilgi | Tea preparation workshop with Ronnefeldt Tea Masters | 17.12.2018 |
| Leaders of Bilgi | Breaking Karma 3 - Esra Erişkin Tüzün | 12.19.2018 |
| Leaders of Bilgi | Women Entrepreneurs Panel | 02.26.2019 |
| Business Club | Bilgi Brand Summit | 02.20.2019 |
| Business Club | Arkın Çelik Art Niyet | 02.26.2019 |
| Business Club | Tea Talk Novartis | 01.03.2019 |
| Business Club | "interview" simulation | 05.03.2019 |
| Leaders of Bilgi | Metamorphosis: A woman's story | 06.03.2019 |
| Entrepreneurs of Bilgi | Women's Day Exhibition | 08.03.2019 |
| Economics Club | Economics as a multidisciplinary field of science | 03.12.2019 |
| Business Club | Screw Up | 03.12.2019 |
| Leaders of Bilgi | Digital Transformation: Opportunity or Threat? | 03.12.2019 |
| Leaders of Bilgi | Breaking Karma 4 - Ece Çelebioğlu | 03.15.2019 |
| Entrepreneurs of Bilgi | Plant Based Snacks Workshop | 18.03.2019 |
| Leaders of Bilgi | Ethical Leaders Academy - Burak Ünaldı - TAMPF | 19.03.2019 |
| Leaders of Bilgi | Art Talks | 03.21.2019 |
| Leaders of Bilgi | Ethical Leaders Academy - Gökhan Yılmaz - PWC | 03.21.2019 |
| Leaders of Bilgi | Ethical Leaders Academy – Discussion with Eray Yüksek | 03.28.2019 |
| Business Club | Young TABA | 09.04.2009 |
| Leaders of Bilgi | Ethical Leaders Academy - Discussion with Osman Bahri Turgut | 04.16.2019 |
| Business Club | Business Insider Panel | 04.17.2019 |
| Economics Club | Leaders of Future Summit | 04.20.2019 |
| Entrepreneurs of Bilgi | 23 April Children's Festival | 23.04.2019 |
| Business Club | Ömer Barbaros Panel | 04.24.2019 |
| Leaders of Bilgi | A Mystic Day - Meltem Özertem | 04.24.2019 |
| Leaders of Bilgi | Ethical Leaders Academy - Muhammed Satılmış - Management Consultant | 04.25.2019 |
| Entrepreneurs of Bilgi | BIGfive | 30.04.2019 |
| Leaders of Bilgi | Save The Date | 04.05.2019 |
| Leaders of Bilgi | Time for Change | 04.05.2019 |
| Leaders of Bilgi | Eat right, Be active | 04.05.2019 |
| Leaders of Bilgi | Mindfulness: The art of balance, serenity and emotional flexibility | 04.05.2019 |
| Leaders of Bilgi | Eat, Drink and Be fit | 04.05.2019 |
| Leaders of Bilgi | Hatha Yoga | 05.05.2019 |
| Leaders of Bilgi | T-shirt Design Workshop | 05.05.2019 |
| Leaders of Bilgi | Case Study Digital Transformation | 08.05.2019 |
| Entrepreneurs of Bilgi | Outdoor Cinema - BIGcinema | 13.05.2019 |