Rectorate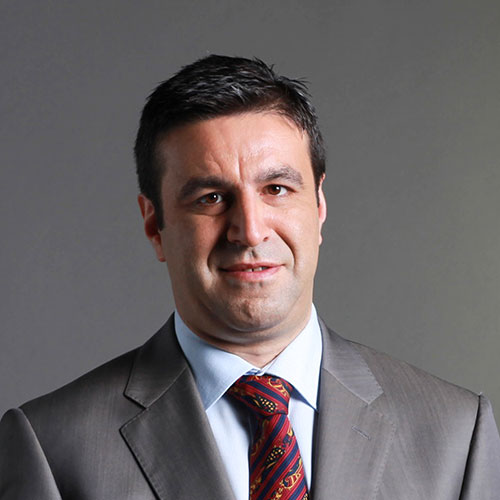 İstanbul Bilgi University was founded in 1996 by an enterprising and young team in order to 'breath new life into the university education in Turkey.' BİLGİ began to provide education with a core group that brought together the bright, notable, and experienced academics of the period. Aiming to become a global university offering an education in compliance with international standards from the very beginning, BİLGİ prepared its educational and curricular infrastructure in collaboration with London School of Economics and Political Sciences under University of London and University of Portsmouth.
Within a very short period of time for a university, BİLGİ has attained an important, valuable, and unique place in the higher education community with its academic staff, freedom-centered approach, and traditions adopting the principle of having equal respect for each thought.
I have been a part of İstanbul Bilgi University's academic staff for a long time and I have taken on the position of Rector for a second term with great pride and by recognizing the responsibility it requires.
The fundamental functioning of a good university is based on a structure with four parts. The first and foremost is to provide a solid, qualified education to students, to ensure that educators and students are always in close contact, and to implement the formation referred to as 'student-oriented' in real terms.
The second important dimension is to prepare the alumni for the business life and professional world in terms of their intellectual, humanitarian, and cultural capacities. In the U.S., university graduation is called 'commencement.' This threshold that is called as a new beginning in life marks the commencement of a period in which different struggles exist and are sustained other than family life and education. In order to be successful during this period, the university should focus on the qualities that the students should develop outside of the curriculum.
The third dimension is the continual improvement of the academic staff of the University by means of national and international research and projects, contribution to the academia across the world, and being included in the ongoing developments. Such a reciprocal intellectual and academic nourishment constitutes a very important dimension that also improves the academics, students, and administrative staff of the university in various fields.
The fourth important dimension is the social responsibility aspect of a university's functioning. Universities should always aim to provide intellectual enrichment and social service by disseminating science and art enriched with different perspectives both to the university community and society at large by means of activities such as projects, certificate programs, fieldworks, conferences, events for common good, museums, and exhibitions.
As İstanbul Bilgi University, we are proud to have established a 'tradition' encapsulating all of these dimensions in a short period of time. We are also proud to have recently obtained WASC (Western Association of Schools and Colleges) accreditation and become the first university in Turkey to do so as a result of 10-year work. Similarly, extensive and long-term academic collaboration that we established with Arizona State University enables us to look at the future more confidently by rendering our traditions more established, solid, and permanent.
Aiming to strengthen Turkey's respectable place in the university life with its motto 'Learn not for school but for life', İstanbul Bilgi University currently looks at the future confidently with more than 60,000 alumni, over 20,000 students, and more than 1000 academic staff by sustaining and improving its traditions, and will continue to do so in the future.
Kind regards,
Acting Rector