Campus Initiatives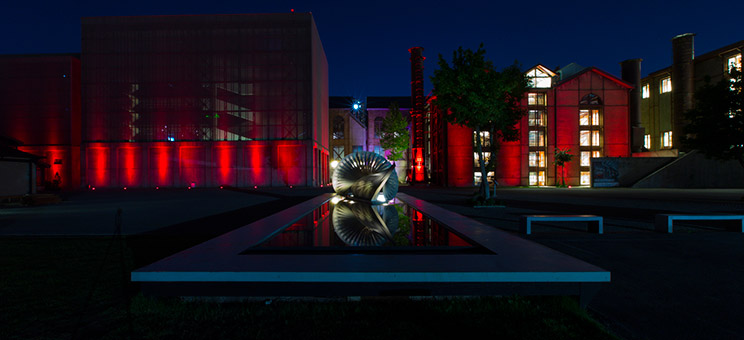 Energy Conservation Program
The use of energy is an indispensable part of human life. It exists in our daily lives in various forms from production to consumption. Unfortunately, the majority of energy demand is supplied by nonrenewable energy resources such as oil, coal and natural gas. There are three problems about these nonrenewable energy resources:
The resources are scarce.
They create a pressure on the national economy in countries such as Turkey that import energy.
The use of these resources cause greenhouse gas emissions, primarily carbon gas, which leads to global climate change.
Implementations that will enable us to use these resources more effectively and economically will help us overcome environmental problems and provide sustainability in energy utilization.
Initiatives
We provide full control over heating, cooling and air conditioning at the educational buildings on santralistanbul Campus through HVAC automation system. Through this system, the heating temperature of vessels, the water temperature, the air temperature of the air conditioners and the speed of air flows can be adjusted. Furthermore, we conserve energy by ensuring outer air thermostats and radiator systems work efficiently.
We conserve energy at the educational buildings on santralistanbul Campus by providing full lighting control through Honeywell lighting automation system. For classrooms and offices, working hours are programmed into the automation system, by which unnecessary lighting is turned off. In essential situations room, floor, building, campus lighting can be turned off manually with one click.
Thermostatic valves on radiators reduce the incoming warm water in accordance with the set temperature. By this, we prevent the radiators from working excessively and provide energy saving.
Our University is also one of the few universities that participate in the WWF's "Earth Hour" campaign, which is an annual display of commitment to protect the planet. As a part of this campaign we turn off our lights on all campuses for an hour.
Water Conservation Program
Water is an indispensable natural resource and the continuation of life on earth depends on water. Like in energy resources, water has various areas of use in our daily lives. Fresh water springs make up only 2.5% of the total water resources on our planet. The pressure on water resources is deepening as the human population rises and at the same time the global climate change is altering water cycles and creating problems in reaching water resources in a timely manner. The retrieval of the polluted water into the economy is a very expensive procedure.
Turkey has to put emphasis on the effective use of water resources since it is one of the countries that will be highly affected by the global climate change due to its geographical context. Water conservation will also support policies that will be implemented in order to adapt to changing climates.
Initiatives
On our campuses we use taps with photocells in order to prevent excessive water running.
We also use economical tap outlets so that the water running through the tap is less, thus efficient.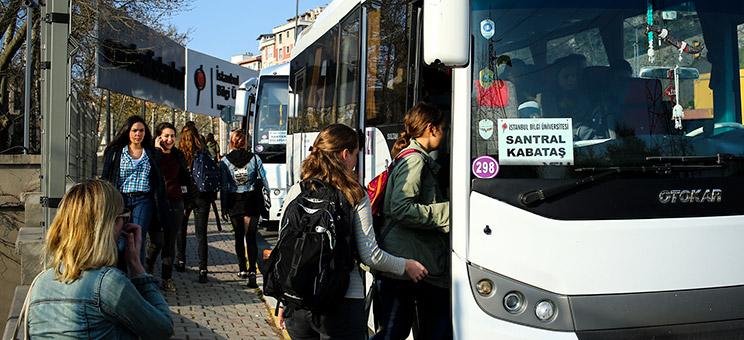 Transportation
In a metropolis like Istanbul, transportation is a vital part of daily life. It is also one of the sectors that demand the most energy. Both in marine and land transportation, nonrenewable energy resources are being used. The encouragement for using public transportation for providing energy conservation and overcoming global climate change has a crucial role in sustainability.
There has been an important decline in the amount of fuel consumption per person. Public transportation also poses solutions to traffic jam and local air pollution. İstanbul Bilgi University has implemented the following initiatives both in and out of the campuses:
Initiatives
Throughout the day we offer free shuttle services between campuses and city centers. The average number of people who use these shuttles daily is 21.300.
Our staff shuttles, once in the morning and once the evening, transport 560 people daily.
We have two on-campus bicycle that works with 100% electric.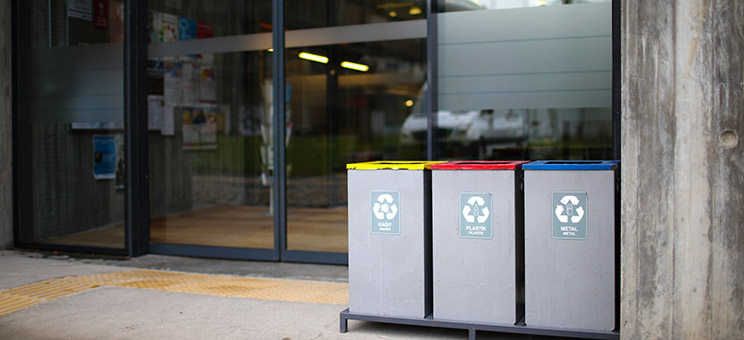 Recycling
Due to the increase in human population and consumption variations, more and more waste comes out each day in our daily lives. Solid wastes are divided into two groups: organic (fruit and vegetables) and inorganic (paper, glass, plastic). The inorganic wastes are renewable. Recycling the wastes leads to a balanced use of natural resources, energy conservation and especially protection of the forests.
İstanbul Bilgi University Zero Waste Project

Initiatives
There are six recycling containers which are collected by the municipality on a daily basis.
We have 70 recycling boxes inside and outside of the each building.
There are waste battery boxes in each building and are collected on a monthly basis.
We have one box for glasses, collected as needed.